Our Plate Collection
The Company possesses one of the oldest and largest collections of plate in the City of London. Although much of the collection was sold to pay off debts in 1643, we have, over the centuries, continued to acquire plate – sometimes through purchase or commission, but principally by way of gift from Clothworkers past and present.

Our extant collection dates from the early 17th century and includes a number of important silversmiths, such as Richard Blackwell II, Samuel Courtauld, Eliza Godfrey and Omar Ramsden. Particular treasures include the rosewater dish, ewer and loving cup presented by Samuel Pepys, Master 1677 – the latter was described by Pevsner to be 'perhaps the most magnificent cup in the City'.
Much of our plate is still used regularly, for its original purposes, and today we actively commission pieces for ceremonial and functional use in order to build a collection representative of the best of contemporary silver made in Britain. We are fortunate to have works by such talented designer silversmiths as Gerald Benney, Christopher Lawrence, Rod Kelly, Jane Short, Hiroshi Suzuki, Theresa Nguyen, Angela Cork, Rauni Higson and Yusuke Yamamoto in our collection.
As part of its commitment to support the development of skills and fostering of talent in key selected crafts, and in keeping with a centuries-long interest in education, The Company provides bursaries towards the cost of raw materials, tools and travel for educational visits to postgraduate silversmiths at Bishopsland.
Please consult our online catalogue for further details of our holdings.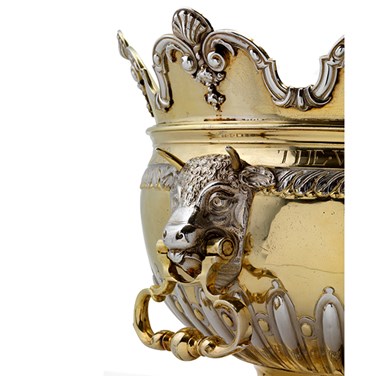 Monteith by Gabriel Sleath, presented by Sir John Bull, Master 1718 [CLC/W/34]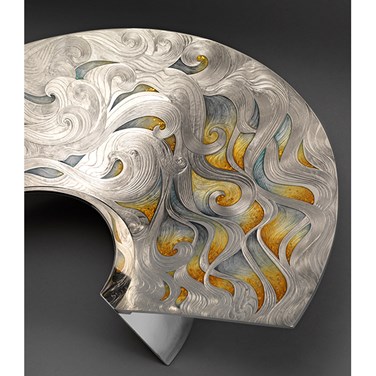 Detail of an enamelled and engraved centerpiece by Jane Short, 2011 [CLC/W/322]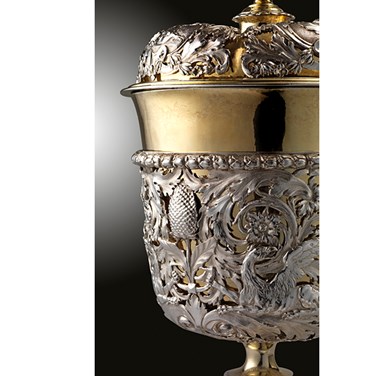 The cagework bowl of the Pepys cup by Gerard Cooques, c1677 [CLC/W/17]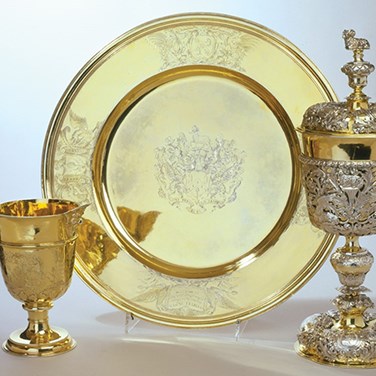 The Pepys plate, presented by Samuel Pepys, Master 1677 [CLC/W/15-17]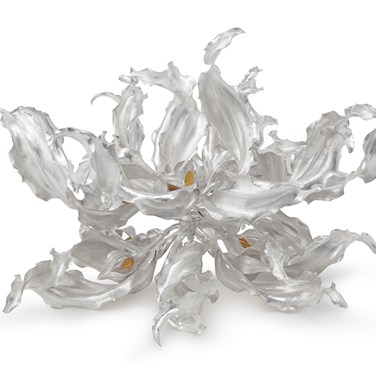 Kairos centerpiece by Theresa Nguyen, 2013 [CLC/W/323]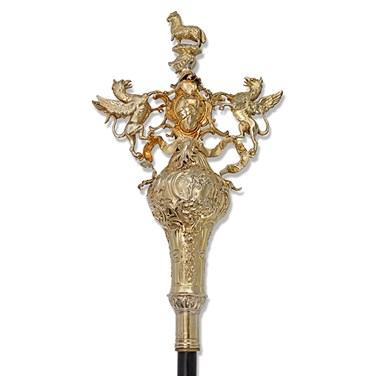 The rococo style head of the Courtauld Mace, 1755 [CLC/W/56]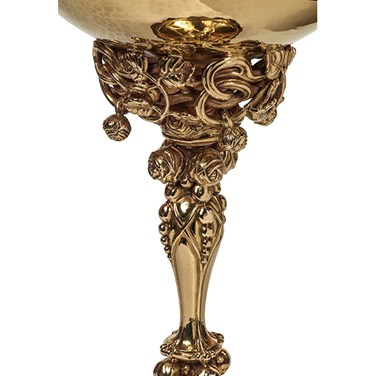 The art nouveau style stem of the Horne cup by Omar Ramsden, 1928 [CLC/W/181]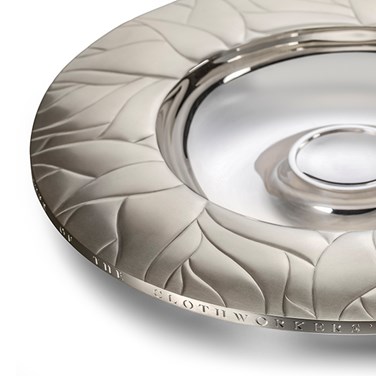 The Charter rosewater dish by Angela Cork, 2017 [CLC/W/327]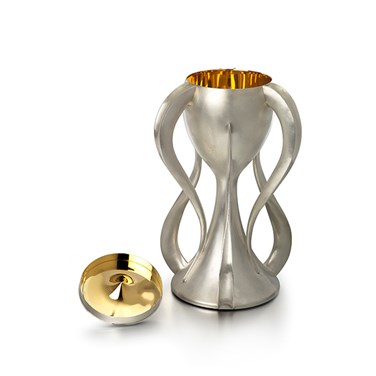 Loving cup by Rauni Higson, 2016 [CLC/W/325]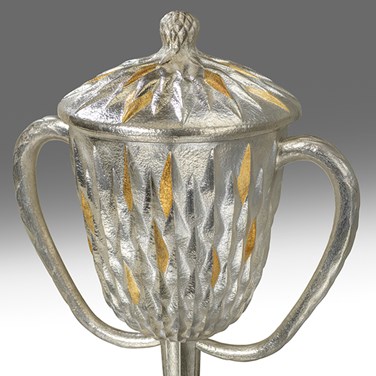 Loving cup commemorating the 500th Master of the Company, by Yusuke Yamamoto, 2019 [CLC/W/328]