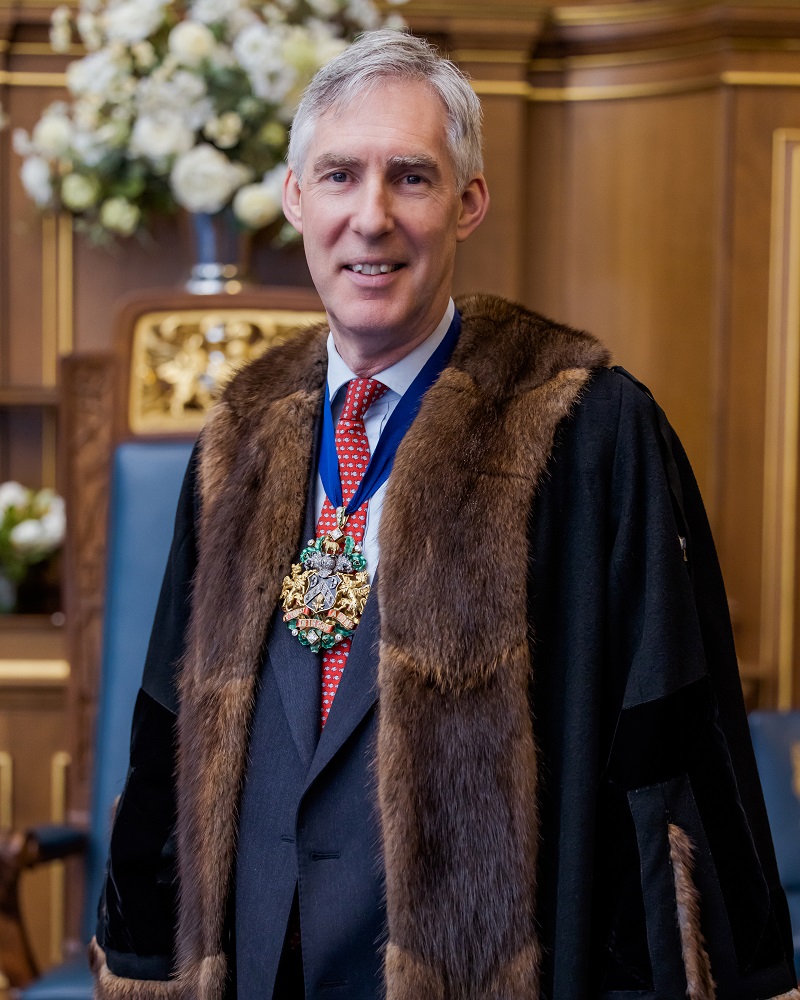 First Warden:
Denis Clough

Third Warden:
David Hutchins


Second Warden:
Mary Ann Slim

Fourth Warden:
Hugo Robinson
Tom Ingham Clark
The 504th Master of The Clothworkers' Company (2023-4)
Tom joined the Court in 2015 and has most recently served on the Superintendence and Property Committees. Previously, he served as a trustee of The Clothworkers' Foundation (where he has attended as an observer for the past 12 months). For some years, Tom has been honoured to act as the liaison between The Company and its Army affiliate, the Scots Guards.
He was educated at Sunningdale School, Harrow and RMA Sandhurst. He joined the 1st Battalion Scots Guards in Hong Kong, where he served alongside The Company's Beadle, Mike Drummond. On leaving his last role in the Army (Regimental Signals Officer), he founded a small business for two years and then moved into wealth management, working for a number of firms stretching from Equitable Life and Coutts & Co to EFG Private Bank. For four years, Tom was Managing Director of stockbroker EFG Harris Allday and chaired its main committees. He now works as an independent consultant.
Tom has served two terms on his local PCC and was its Finance Secretary. Currently, he is the Finance Trustee for Food4Heroes and Finance & Governance Trustee for The Vavengers. Food4 Heroes is a UK charity that sprung up during the COVID pandemic, providing nutritious meals to NHS COVID ward staff. In the first three months of the pandemic, Food4Heroes funded and delivered 230,000 meals to 43 hospital sites across the UK. The charity now provides fresh, nutritious meals to foodbanks nationwide, which are distributed to service users alongside non-perishable food parcels. The Vavengers, which celebrated its third anniversary in July 2023, is a survivor-, female- and migrant-led organisation working to end gender-based violence; it campaigns for systemic change, produces creative educational content about gender-based violence, and provides direct support to survivors and migrants.
In his teenage years, his family spent summer holidays in Argyll, but now Tom enjoys spending time with his wife and daughters in southwest France. His interests include hill walking, road cycling, tennis, and shooting.
Tom is son of Alastair Ingham Clark (Master excused service, 1998-9). His two elder brothers, Jamie and Alex, are both Livery Members in The Company, and his eldest daughter, Emma, is currently serving as a Trustee of The Clothworkers' Foundation.