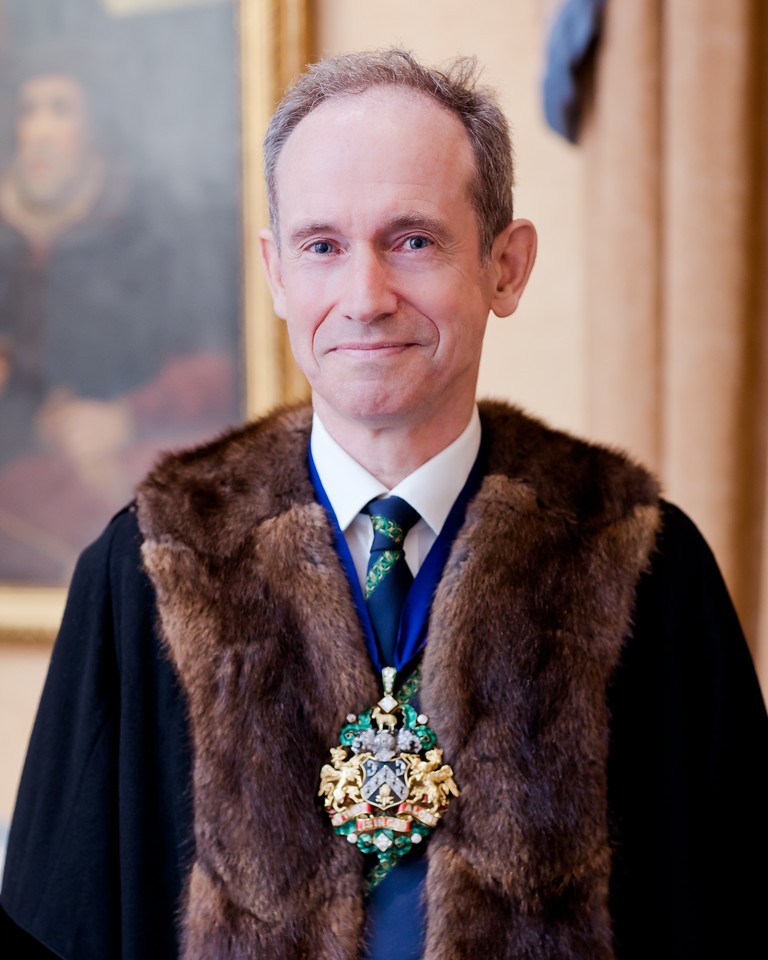 First Warden:
Alex Nelson

Third Warden:
The Hon Mary Ann Slim

Second Warden:
Tom Ingham Clark

Renter Warden:
Tim West
Philip Portal
The 502nd Master of The Clothworkers' Company (2021-2)
Philip Portal was elected to the Court in 2010. He has served on The Company's Finance and Investment Committee since 2015. He is a trustee of The Clothworkers' Foundation.

Philip was educated at Radley College, then earned a degree in Politics (Hons) from Durham University. He is a UK qualified personal financial planner and member of the Personal Finance Society / CII. He has led an international life since 1984, now primarily in Zurich and Lisbon as well as London.

In 1984, he joined with four friends to form a business helping international families living in SE Asia with their personal finances. The business has developed over 36 years into a boutique portfolio management company with family office solutions, ISGAM AG, based in Zurich. In addition to taking care of his own client families, he has been the firm's Managing Director and a key shareholder since 2014. Philip is a firm proponent of investing not only for profit, but also to benefit people and the world we live in. ISGAM is a signatory of the UNPRI (United Nations Programme for Responsible Investing).

He was formerly Plant Manager for United Biscuits Ltd (Crawfords), where he was responsible for the global production of the Cheddars biscuit for two years. He then became General Manager and a Director of M Harris Textiles Ltd in Milton Keynes.

In 1991, Philip created his own fresh American doughnut company in Portugal with five retail shops in leading shopping centres. He sold this business in 2009.
Philip's focus in his voluntary work has been on the alleviation of poverty (in inner-city Liverpool and in the developing world), on the creation of and building of 'community', and on the issue of suicide. A former Samaritans volunteer, he is a trustee of CALM (Campaign against Living Miserably), a charity which campaigns and provides services in relation to the rising rate of suicide in the UK. CALM is a former grantee of The Clothworkers' Foundation. He also sits on the Building Development committee of St Mary's Bermondsey.

Philip has been married to Catherine since 1987. Catherine comes from French and British origins. She is an artist and a professional potter and teacher. They have three sons, Simon Joe, Louis and Daniel, each of whom are Clothworkers. Philip himself is the youngest son of Sir Francis Portal Bt (Master, 1970-1) and Jane Lady Portal and brother of Sir Jonathan Portal Bt (Master, 2019-20).