We encourage innovation and foster talent among young designers – particularly those who demonstrate the understanding and skill to convert ideas into products.
For many years, The Clothworkers' Company has funded BA/BSc bursaries at the University of Huddersfield in Textiles Practice, as well as printed textile bursaries at Central Saint Martins for a third-year student and materials for up to 10 final-year students.
We continue to sponsor a number of design awards each year. The 2022 Clothworkers' Associate Prize for Printed Textiles at New Designers went to Emilie Harford, along with a cash prize.
We also sponsor four awards through the Bradford Textile Society Design Competition each year, including the categories of Knitted Design, Printed Textiles, Woven Fabric Design for Fashion, and Woven Fabric Design for Interiors.
Recent Grants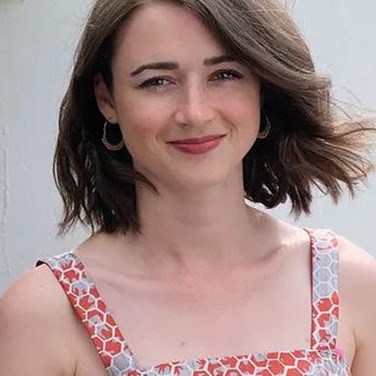 For 2020, the New Designers awards were managed remotely and celebrated with a virtual ceremony. Clothworkers Fiona Ginnett, Scarlet Oliver and Emily May acted as judges for the Printed Textile Design Award, which they awarded to Ellen Martin.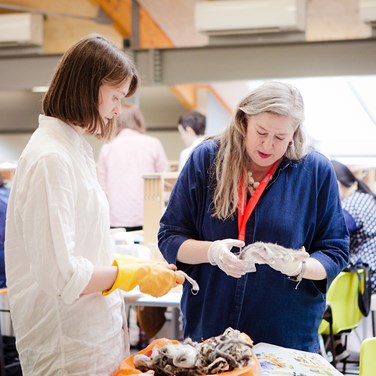 We gave £15,000 to Central Saint Martins for the Materials Fund and Clothworkers' Print Bursary to support students on textiles programmes.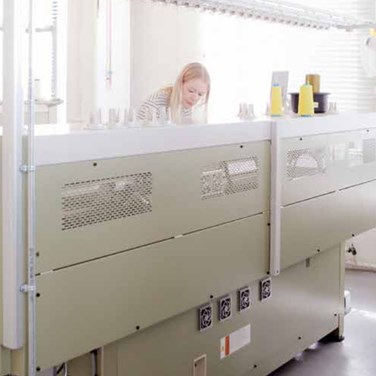 A student at the Royal College of Art uses the Shima Seiki digital knitting machine (which was funded by The Clothworkers' Company).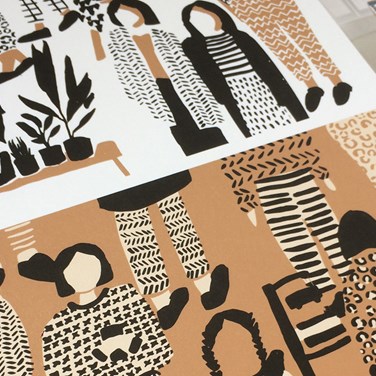 At the 2019 Bradford Textile Society Design Competition, the first place prize in The Clothworkers' Company Award for a printed textile design for either fashion or interiors which shows creative potential was awarded to first year student Hannah Grahamslaw of Leeds Arts University.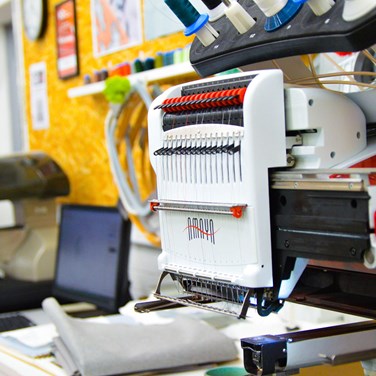 An Amaya Embroidery Machine at University of Huddersfield, where we provide bursaries for students pursuing BA/BSc Textiles Practice.