The paintings are largely from the 19th and 20th centuries. However, a few earlier examples may be found, including our most recent acquisition: a fine 16th-century portrait of Sir William Hewett, the first Clothworker Lord Mayor of London; it was gifted by a descendent in 2018, following the conclusion of a long-term loan to the Museum of London.
Many of our portraits were commissioned by The Company as testimonial portraits or to commemorate an historical occasion, such as June Mendoza's portrait of the first 14 Liverywomen elected by The Company in 1994 and 1995.
We also preserve and display paintings, prints and drawings of Clothworker interest. This includes a small number of historic images of Clothworkers' Hall and its predecessors as well as watercolours of The Company's properties.
Please consult our online catalogue for further details of our holdings.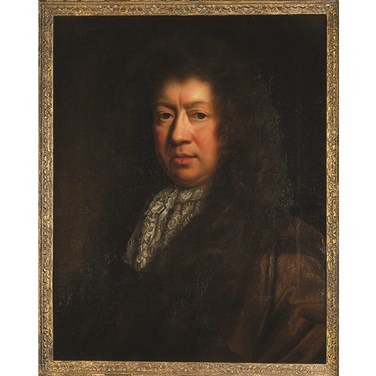 Portrait of Samuel Pepys by John Riley, c1680 [CLC/PO/P008]
Watercolour of the Livery Hall in the fourth Clothworkers' Hall, during dinner, by P.W. Justyne, 1857 [CLC/DR/039/2]
Portrait of the First 14 Liverywomen of The Company by June Mendoza, 1995 [CLC/PO/L005]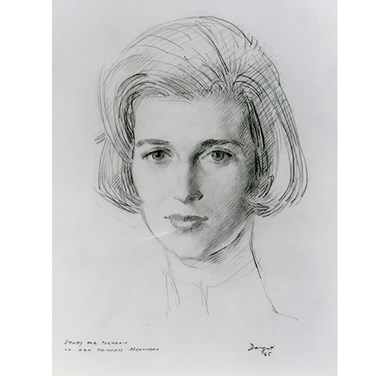 Study in charcoal of HRH Princess Alexandra by Sir William Dargie, 1965 [CLC/DR/062]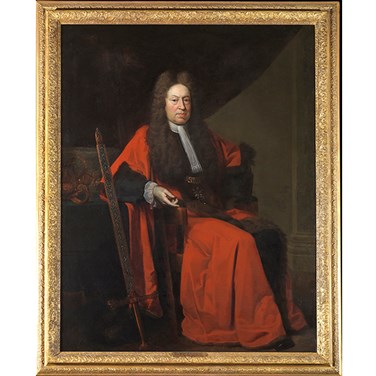 Portrait of Sir Robert Beachcroft, Lord Mayor of London, c1711, attributed to Richard van Bleeck [CLC/PO/B011]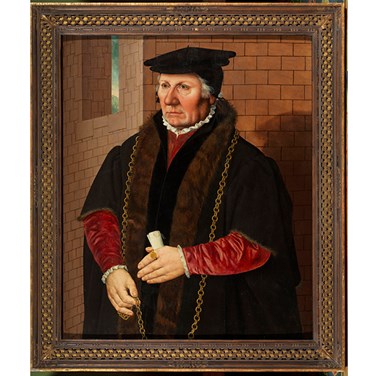 Portrait of Sir William Hewett, the first Clothworker Lord Mayor, c1553 [CLC/PO/H009]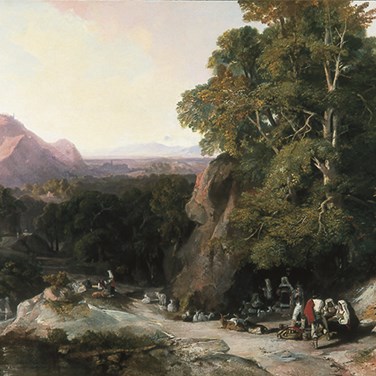 Civitella di Subiaco, by Edward Lear, 1847 [CLC/PA/001]