The Company began commissioning designer bindings in 2008, in order to lend vital support to the endangered craft of bookbinding. We are fortunate to include bindings by Bernard Middleton M.B.E. and Jeff Clements M.B.E. among other notable craftsmen and women in our nascent collection.
Our support is not limited to commissions alone. We sponsor prizes in the Open Choice category at the Designer Bookbinders' Biennial Competition, fund bursaries for Designer Bookbinders and Society of Bookbinders joint masterclasses, and have recently supported Designer Bookbinders' Transferring Design programme, initiated to provide bespoke training in bookbinding to students in art colleges and universities within the UK.
We are also a founding partner of the Queen's Bindery Apprenticeship Scheme (QBAS) based at The Royal Bindery in Windsor.
Please consult our online catalogue for further details of our holdings.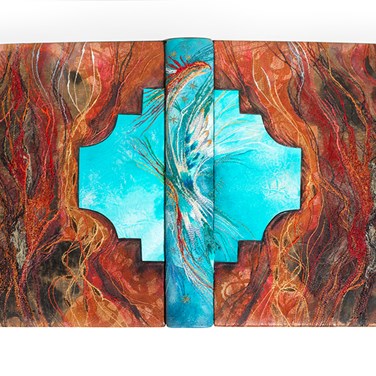 Binding of By Permission of Heaven, by Sue Doggett, 2019 [CLC/BB/017]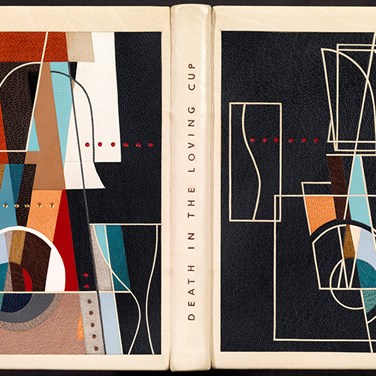 Death in the Loving Cup, binding by Derek Hood, 2012 [CLC/BB/008]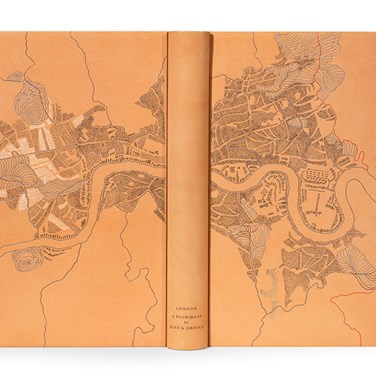 Binding of Gustav Dore's London: A Pilgrimage, by Jo Bird, 2019 [CLC/BB/019]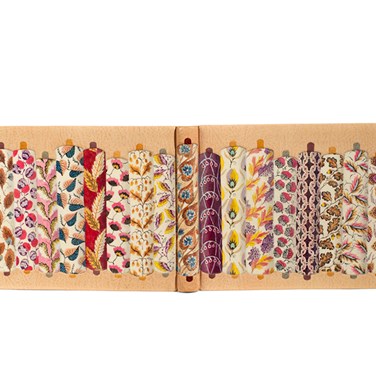 Mr Kilburn's Calicos, binding by Ann Tout, 2019 [CLC/BB/020]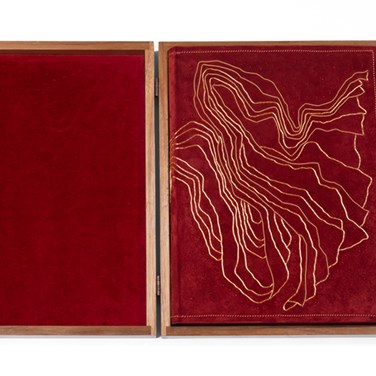 The Encyclopedia of Textiles, binding by Jenni Grey, 2009 [CLC/BB/004]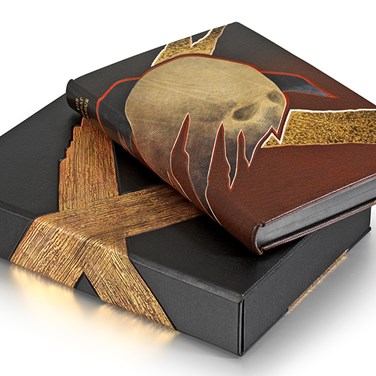 Binding of The Great Plague, by Julian Thomas, 2018 [CLC/BB/016]
The Deluge of Time, binding by Jeff Clements MBE, 2009 [CLC/BB/003]