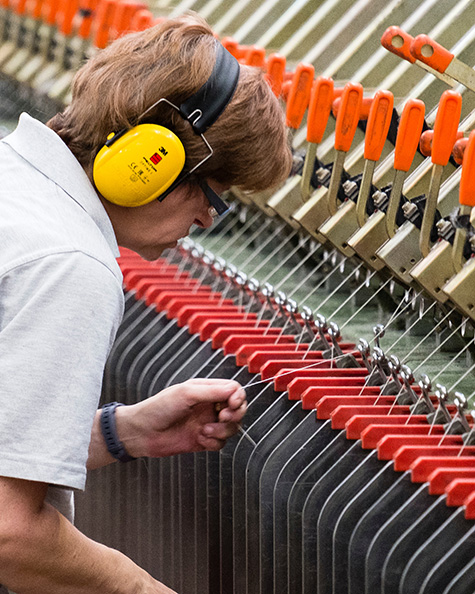 We encourage young people to explore careers in the textiles industry and enable students to take innovative concepts from crucible to loom, and on to market. This translates into support for apprenticeships, work placements, conferences and seminars, and more.
For the past few years, a significant amount of funding has been directed at UK Fashion & Textiles (UKFT). In 2022, The Company granted £170,000 to UKFT to promote British textiles abroad and strengthen the industries reputation over the next three years. We also funded other UKFT initiatives aimed at promoting opportunities within the industry, improved employability, increased skills development and on-the-job training – such as the UKFT Young Textile Technician Fund.
We have continued to fund The Weavers' Company Entry to Work Scheme, securing placements and creating job opportunities for young people in textile manufacturing.
In 2022, our grant to the Textile Centre for Excellence supported its Sustainability Strategy Programme (pilot). The initiative provided a road map for integrating sustainability into core purpose, strategy and operations for 10 textile companies based in and around the Yorkshire region.
Our successful partnership with creative business incubator Cockpit Arts continues to flourish. Our grants have provided equipment as well as bursaries for 35 weavers to date.
Recent Grants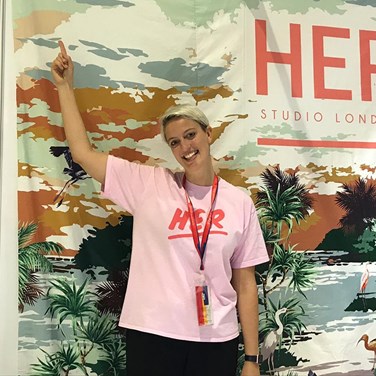 We awarded £150,000 to UK Fashion & Textiles (UKFT) for export support at Trade Fairs over three years (Paris, Shanghai and Milan).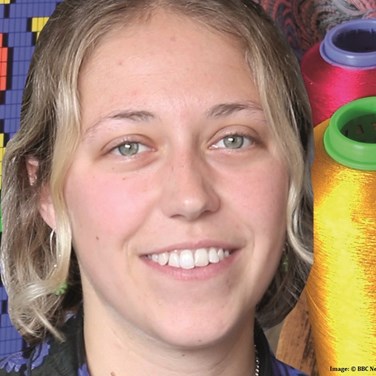 In 2020, we continued our funding for The Weavers' Company Entry to Work Scheme, which secures placements and creates job opportunities for young people in textile manufacturing. Molly Hayden was a scholarship recipient in 2019, leading to her dream job at Stephen Walters (a 300-year-old, family-owned textiles company).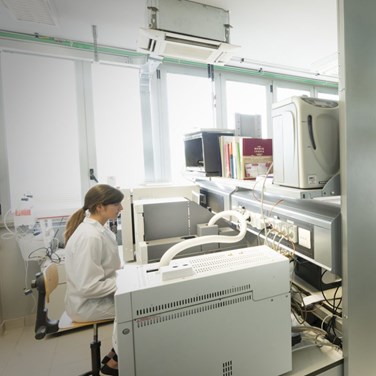 The Textile Centre of Excellence (TCE) in Huddersfield received £50,000 from The Company for Edu4Tex, an alternative educational pathway aimed at attracting young people to pursue careers in textiles.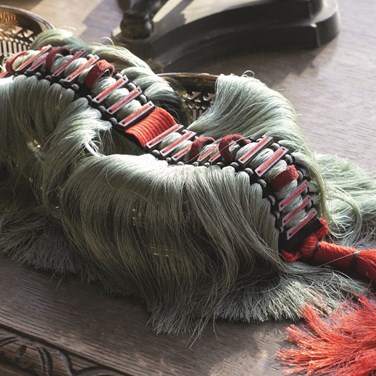 A long-term partnership with Cockpit Arts was reinforced with another grant of £66,000 (over three years) in 2019, allowing a new round of award recipients to take up positions in the weaving studio at Deptford, including Alicia Rowbotham whose work is featured here.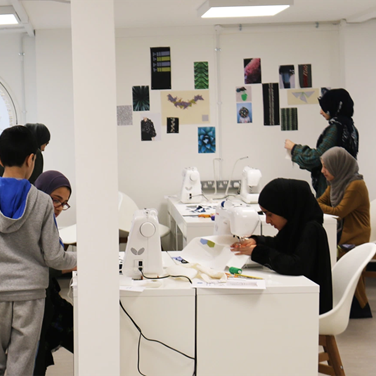 We were proud to contribute £30,000 to launching Future Textiles at Trinity Buoy Wharf in London, a project from The Prince's Foundation, in 2019.
The Company contributed £10,000 to the UKFT Young Technician Training Fund (co-funded by The Weavers' Company and The Drapers' Company) to help young UK technicians train with machinery builders at overseas training schools.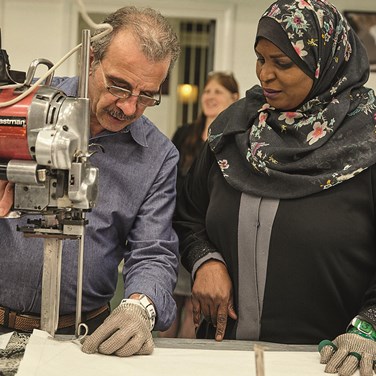 The Fashion-Enter Ltd Tailoring Academy opened in London with funding from the Mayor of London's 'Good Growth Fund' as well as £24,500 from The Company.